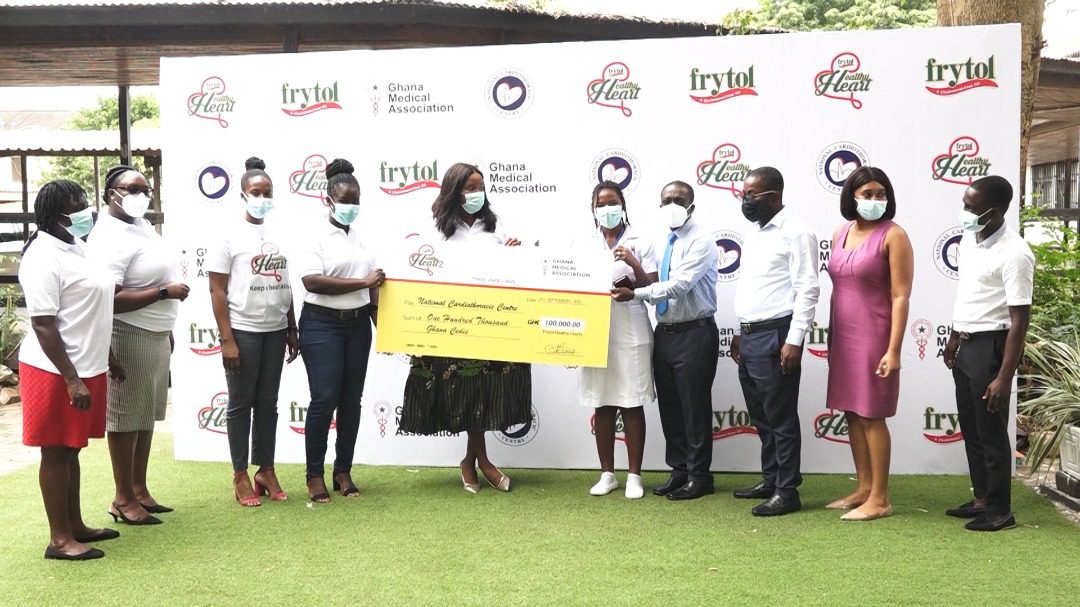 Wilmar Africa Limited, producers of Frytol oil has donated ¢100,000 Ghana to the National Cardiothoracic Centre.
Research shows that cardiovascular diseases are one of the causes of death across the globe. Also, six babies are born with a heart disease every day.
Wilmar Africa Limited launched the Frytol Healthy Hearts Campaign last year to support the National Cardiothoracic Centre to help patients', especially underprivileged children to be properly catered for.
Head of Marketing for the group, Patience Mpereh said "cardiovascular disease is the number one cause of death across the world. Especially during this Covid-19 era, people with cardio diseases are at a higher risk. So, it becomes even important to educate people on living healthy lifestyles to prevent them from getting those diseases and help those with it, manage it properly."
"We actually support children because they are the future of the nation. Aside that, when children are not well, parents are also not well because they are prevented from being productive," she said.
A surgeon with the National Cardiothoracic Centre, Dr. Ekow Entsua-Mensah made a call to institutions to support the centre. According to him, many of the heart diseases can be treated provided there are enough funds.
"We're seeing increasing numbers of heart diseases, year-on-year and we realised a lot of them can actually be prevented. Frytol joined us last year and they have joined in the decision to promote the health of the heart globally."
"Last year, they [Frytol] donated ¢100,000 which supported surgeries of six children. We want to entreat the general populace to support them and we call on other brands to emulate them," he stated.
Media personality, Naa Ashorkor commended Wilmar for the donation and further called on private entities to support initiatives like these so that the public is not over dependent on the government.
"I think it's very amazing what Wilmar Africa is doing. We were here last year to witness the donation. I was very privileged to meet and sometimes these things sound like stories until you meet the beneficiaries and see the change that is being caused."
"Our health system needs support. We cannot rely on government all the time to come to our aid. Private sector should support these initiatives especially with regards to matters of health," she said.