The tournament kicked off with melodious tunes from the Ghana Army brass band who served audience with some classics in the opening ceremony.
Welcoming speeches were also given by the Chairman of the occasion, Dr KD Asante who is the president of the Ghana Hockey Association and Peter Twumasi, the National Sports Authority boss.
The Africa Cup for Club Champions brings together 14 clubs from four countries namely Ghana, Eqypt, Nigeria and Kenya who will be competing in the showpiece to win the trophy.
The competition is made up of both the men and women division. The participating clubs in the division are Eastern Company(EGY), Tairat (EGY), Zamalek(EGY), Ghana Army(GHA), Ghana Police Service (GHA), Ghana Revenue Authority (GHA), Wazalendo (KEN), Kada Stars (NGR) and Police Machine (NGR).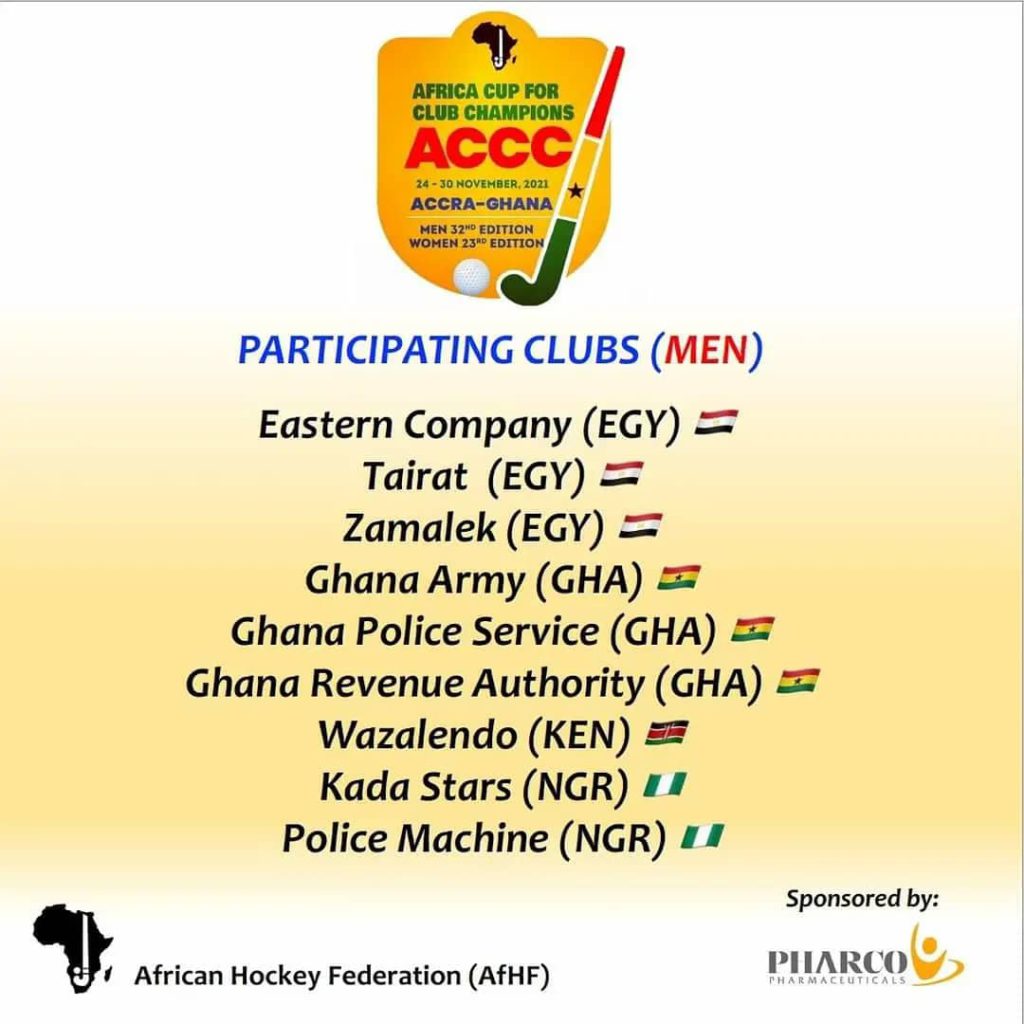 The five teams represented in the Women division also are, Ghana Prisons, Ghana Police Service, Ghana Revenue Authority, Delta Queens and Plateau Queens who are both from Nigeria. This is the 32nd edition for the Men and 23rd edition for the Women.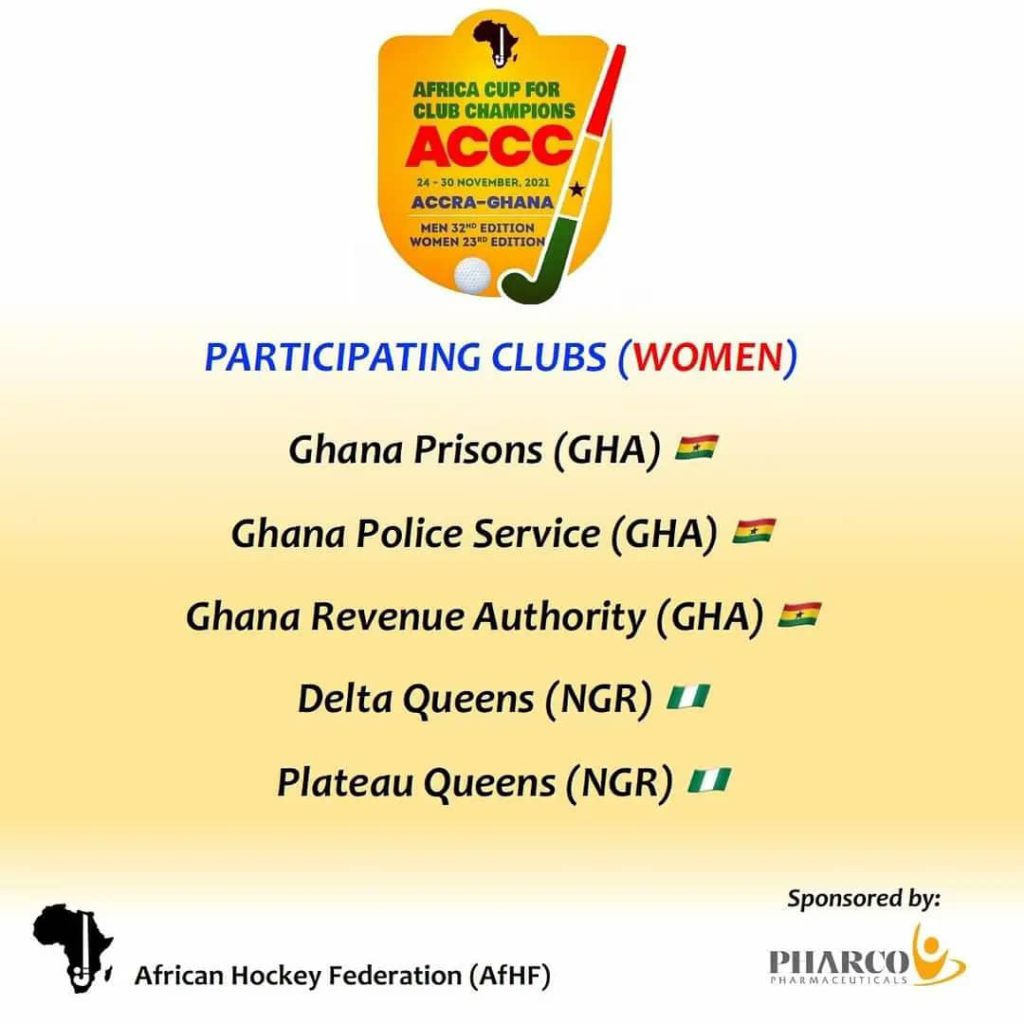 Chairman of the occasion and President of the Ghana Hockey Association. Dr Ben KD Asante says hosting such a tournament will develop the interest in hockey amongst the youth. "For emphasis, it's definitely going to help move the needle higher for Ghana Hockey. Because it's these kids that actually form the bridge between the older players and certainly those who are coming up.
"So what you see here and the tournament that we're sponsoring and actually hosting are the budding rocks or I will say the building blokes as well that will push Ghana Hockey forward in terms of actually encouraging and building their potential" he said.According to Asante, despite government being supportive in organizing the event, the Hockey Association still have a role to play.
The 32nd edition for the Men and 23rd edition for Women in the Africa Cup for Club Champions kicked off yesterday at the Theodosia Okoh Hockey pitch in Accra. @kwamebenaiah was there and has filed this report.#JoySports pic.twitter.com/v34vjpakpK

— Joy Sports (@JoySportsGH) November 25, 2021
"Government has been helpful, except that you cannot expect government to be paying everything for you so my advise to the lesser known Sports outside of soccer is that try and engage cooperate entities to also support what government gives you. "Whatever token government gives, you can engage with this cooperate entities to help you to augment it so you will be able to run your programs or else it is going to be very difficult because running some of these programs depends on how much capital you have," he concluded.
Delta Queesn from Nigeria and Ghana Police took the floor in the Women's division to battle it out. After an entertaining fixture, the Nigerians defeated Ghana 1-0 in an intriguing encounter.
Matchday 1 Results – Men's division
Zamalek (EGY) 2-1 Wazalendo (KEN)
Ghana POLICE (GHA) 1-0 Eastern COMPANY (EGY)
GRA (GHA) 1-2 TAIRAT (EGY)
Police Machine (NGR) 3-4 Ghana Army (GHA)
Matchday 1 results – Women's division
GRA (GHA) 3-0 Plateau Queens (NGR)
Delta Queens (NGR) 1-0 Ghana Police 1-0